CAMPUS VISITS
Following is a list of campuses Mr. Heryer has visited and evaluated recently. He tries to visit approximately 25 campuses annually across the country. Often visits are close to cities where the national conferences for NACAC and IECA are located. In addition Mr. Heryer schedules individual trips to campuses for himself. 
Louisiana
Tulane University
Loyola University, New Orleans
Missouri
Washington University – St Louis
St. Louis University
Maryville University – St. Louis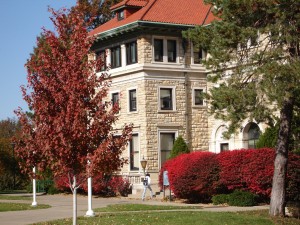 University of Missouri-Columbia including the Honors Scholars Program
William Jewell College, MO 
The University of Missouri-Kansas City – also hosted a regional college fair for MOAC Missouri Association of College Admission Counseling
Mr. Heryer attended the college fair as well.
Ohio Valley
John Carroll University, OH
College of Wooster, OH
Hiram College, OH
Oberlin College, OH
University of Akron, OH
University of Pittsburgh, PA
Duquesne University, PA
Carnegie Mellon University, PA
Texas
Trinity University, TX
Southern Methodist University, TX
Texas Christian University,
Austin College, TX
Baylor University, TX
Rice University, TX
Southwestern University, TX
University of Texas – Austin
University of Texas – Dallas (including a review of the Eugene McDermott Scholars Program)
Chicago, IL
Columbia College, IL
Roosevelt University, IL
DePaul University, IL
Loyola University, IL
Northwestern University, IL
Pacific North-West
The University of British Columbia, BC
The University of Victoria, BC
The University of Puget Sound, WA
The University of Washington, Seattle
Seattle University, WA
Linfield College, OR
Lewis and Clark College, OR
Reed College, OR
Whitman College, WA